So I have started a very big project, and if I go through with it I'm probably going to be a legion first with this. I'm planning on entering this costume at the costume competition at Celebration Anaheim, so for that reason I'm not going to be posting too much on my personal blog or over at the main RL forum, it's a sad thing but I've heard a bit too much about designs and ideas being stolen, but since I've been asked about my work I'm going to keep a WIP thread going here.
For those of you that are wondering which costume it is it's this one: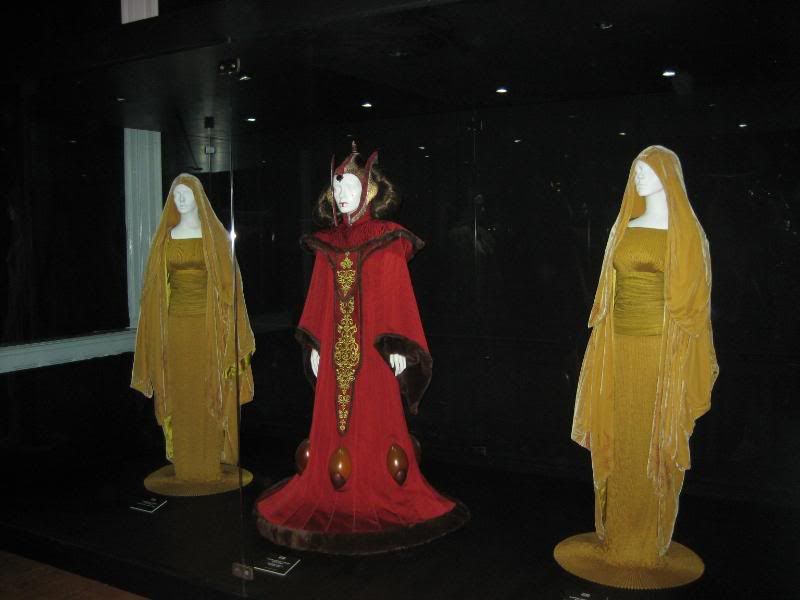 The costume consists of four parts. The pleated undergown, the obi, the robe and the hood. I'm pretty sure that the hood is a separate piece. Today I have started with the undergown. I'm going to construct a fitted lining, then I'm going to pleat the outer fabric directly on to the lining. To make it simpler to pleat I'm going to keep the sleeves, the bodice and the skirt separate until the pleating is done, and then I'm combining them to make a full gown.
Today I have draped the pattern for the bodice and made a mockup of the skirt.
The bodice started out as two large rectangles of fabric, then I folded and created darts until I had a semifitted bodice. It's not going to be very tight, but I want it to have some shape.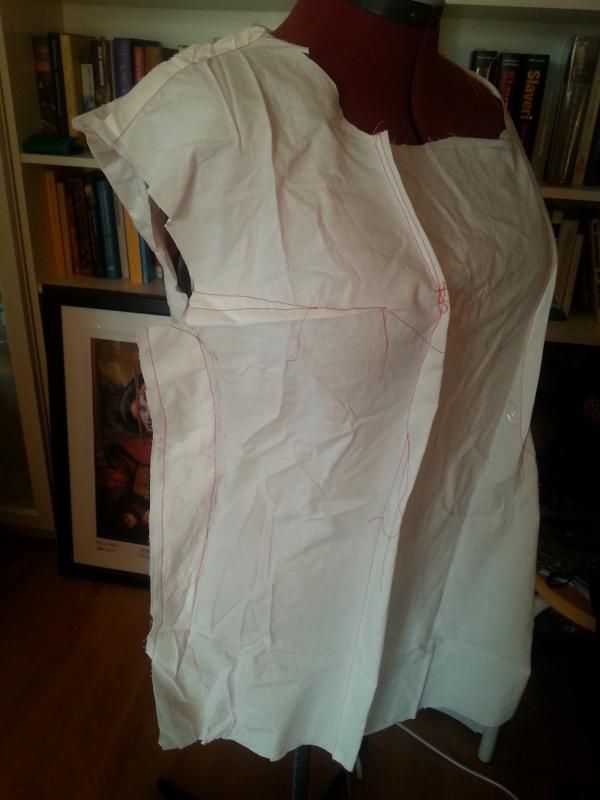 This shows the progress of the draping.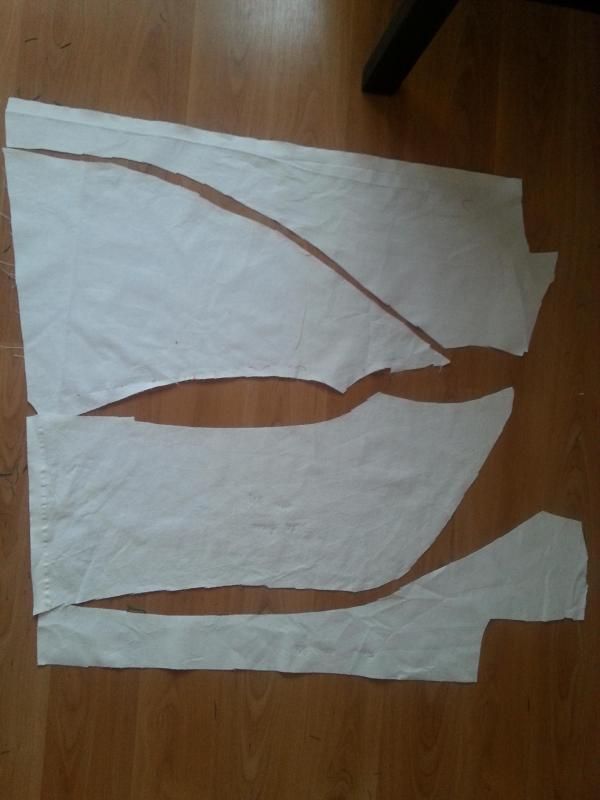 This is the finished pattern for the bodice. Now when making this pattern I realized that I'm definitely more at home with historical patterns than modern ones, and this pattern is basically a 19th century bodice.
The skirt is a basic pencil skirt that I lengthened to go all the way to the feet. I've added a full circle of fabric around it. Since the seams won't be visible under the pleated fabrice I'm going to do that construction on the lining as well.
One thing where I will have to differ a bit from the original is that I will have to be able to move in it, and it has to be sturdier than the original to stand up for packing and travelling. The original is a bit tighter around the feet, but I prefer to be able to walk. There is probably a reason why you only see this gown on people sitting or standing still in the films.